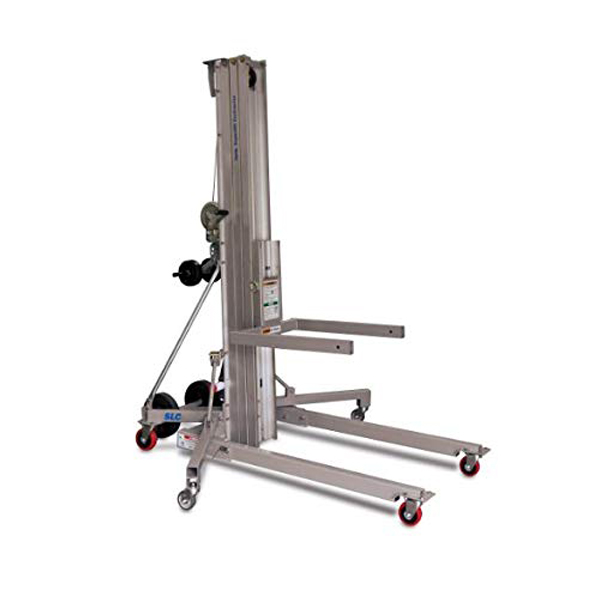 Uses:
Lifting light to medium duty loads eg. smaller steel and timber beams, air conditioners and small machinery.
Various models available.
Specifications
Max Load
Max Lift Height
Height
Width
295kg at mast
5.4m
2.25m at rest
770mm
Weight
140kg
Features
Large wheels at rear for moving around site.
Fits through doorways.
Tynes reversible to lift flush against ceiling.
NOTE: use two for heavy or unstable loads eg. long beams.
Refer load chart if not lifting load close to mast.