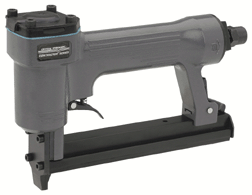 Uses:
Any job requiring a light-duty stapler, eg. upholstery.
NOTE: If not hiring our compressor as well, please select air fitting to suit your equipment.
Nails:
Staples 12mm.
12mm crown.
Air Fitting:
Our standard - Nitto.
Will match to your sample if provided.
Transport:
Car.
Note: 8 CFM compressor required.